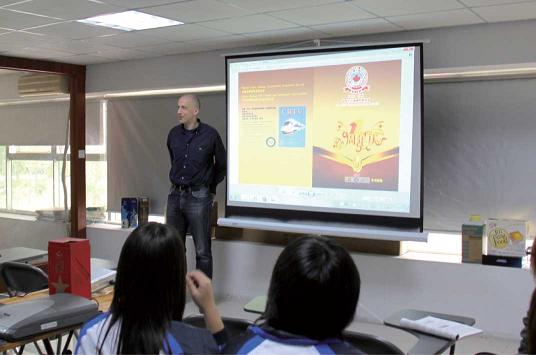 Foreign English Teacher Wanted by Guangdong University of Finance

Positions available: 5 foreign English teachers
Job Description:
Position I: Teaching Finance, International Economics, Marketing or Management to non-English major students on Main Campus of GDUF from Sept. 2016 to June 2018
Starting date: Sept. 1st , 2016
Position II:Teaching English to non-English major students of GDUF
Work load: 14 teaching hours per week.
Qualification: Native English speaker with Master degree and two years of formal teaching experience.
Salary: 7000RMB—11000 RMB per month. Depending on personal qualifications and experiences.
International flight ticket bonus: 4000-8000 yuan RMB, depending on different countries.
Vocation Bonus: 2000 yuan RMB for the teacher work for one year in GDUF.
Housing: free apartment in campus with two bedrooms, one living room, one kitchen, one toilet, well-equipped, free campus internet.
Application Documents:
1. Application Letter
2. Copy of Passport Photopage
3. Copy of Degree Diplomas
4. Two Recommendation Letters
Note: Letters from Foreign Affairs Office of Chinese universities where you used to teach at are prefered.
Please send your application materials to the following office, either via email or fax:
Contact Person: Vickysun
Foreign Affairs Office
Guangdong University of Finance
Longdong, Guangzhou City, Guangdong Province, P.R.China
Tel:0086-20-37215377
Fax:0086-20-37215377
E-mail: 173955888@qq.com